Friends of the Pamlico County Public Library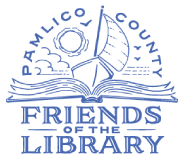 First and foremost, thank you to everyone who supported the Witches Crawl and our fall book sale. The witches donated over $11,000 (we're still getting donations) to the new library and we made over $1200 at Saturday's book sale. We are so appreciative of our community's support!

Friends of the Library's Member Next Meeting - Wednesday, November 15 at 4pm, the Friends have our annual business meeting at the Pamlico Library.  Please join us for leadership elections and updates on current and planned initiatives. 
Local Artisan Craft Show @ the Pamlico Library -
Calling all artists!! The Friends of the Pamlico Library Local Artisan Craft show here at the library will showcase artwork made by our talented community. Handmade crafts, pottery, paintings, and ornaments are just a few of the amazing pieces of art that we hope to include in our art show! These items will be available for purchase (perfect for your holiday shopping) in the library from November 18th through December 23rd.  A reception with refreshments featuring local doll maker Carolyn Soderberg will be on Saturday, November 18th at 11 am. We hope you will attend. For more information on how you can participate please call 252-745-3515 or email
This email address is being protected from spambots. You need JavaScript enabled to view it.
---
Friends of the Pamlico Library is leading the development of a modern, multi-use library that serves as a true community resource center.
Designed to hold a 36,000-item collection, the 9,000 square foot facility will be much more than a traditional library, with common space and individual meeting rooms, technology resources such as computer and internet access, a business center to encourage and support economic growth, multi-generational reading rooms, and an internet café that provides youth employment and training. Download and share the FOL Brochure.

Libraries are becoming less about materials and more about the experience of learning and connecting.  Our vision is a multipurpose space with creative programs and offerings that will serve the needs of our community today and into the future.  Bonnie Cap, President, FOL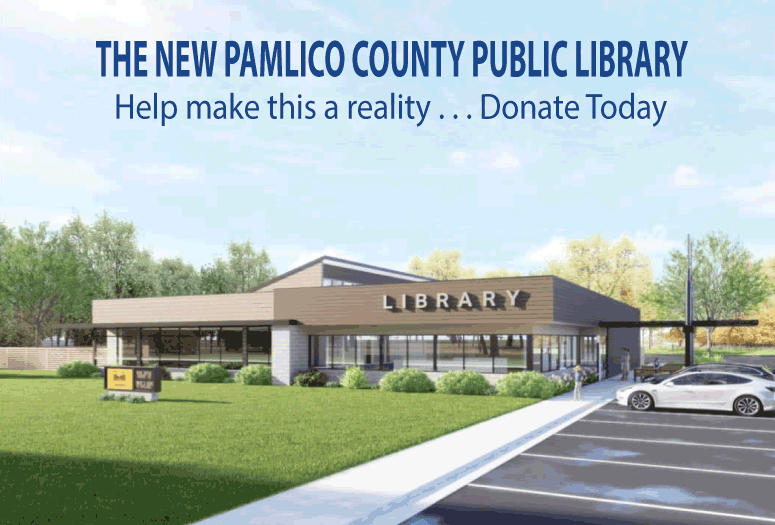 ---
Friends of the Library's Member Meetings 2024

January 18, 2024
March 21, 2024
May 16, 2024
September 19, 2024
November 21, 2024

---